How to permanently delete Facebook on the iPhone, how to temporarily deactivate Facebook on the iPhone, and how to reactivate Facebook if you change your mind. We will also discuss how to adjust Facebook's privacy settings so that you have more control over your data.
As controversies mount, such as the platform's improper handling of user data, its refusal to remove false ads, and its manipulation of users' emotions, the movement to deactivate or delete Facebook continues to gain steam. Take a look at the instructions below to learn how to deactivate Facebook on your iPhone if you're wondering whether it's time to take a break from Facebook.
How to Deactivate Facebook on iPhone
When you deactivate your Facebook account, it will be deactivated across all of your devices. Consider deleting the app instead if you just want to get rid of Facebook on your iPhone.
You can find the three-line icon in the lower-right corner of the Facebook app on your iPhone.
To access it, tap Settings & Privacy, followed by Settings.
You'll now have to navigate through several menus: tap Personal and Account Information, then Account Ownership and Control, and then Deactivation and Deletion.
Facebook will offer you the option of deactivating or deleting your account. At the bottom of the screen, tap Deactivate Account, followed by Continue to Account Deactivation.
Tap the Continue button, then enter your password and the reason you're deactivating your account.
Your account will be deactivated and you will receive an email stating that it has been deactivated.
To reactivate your account, you simply need to open Facebook and log in again. You will then be taken back to your old profile.
Deactivate Facebook Using the Safari Mobile Browser
Deactivation via a mobile browser is similar:
Click the three horizontal lines in the upper-right corner of the browser to open Facebook in Safari. Scroll down and tap Settings.
Click Account Ownership and Control under Your Facebook Information.
Tap Deactivation and Deletion.
Scroll down to Deactivate Account. Click Continue to Deactivate Account.
Then, choose one of the reasons for deactivation. After you confirm this is what you want to do, your account will be deactivated until you log in again using the app or browser.
How to delete Facebook accounts on the web
Visit https://www.facebook.com/help/delete_account
Log in with your Facebook credentials if necessary
Click Delete My Account
If you wish to permanently delete your account
Here are a few more important details about deleting your account:
You can cancel your account deletion if it's been less than 30 days since you started the process. Within 30 days, your account and all your information will be permanently deleted, and you will not be able to retrieve your information.
From the start of the deletion process, it may take up to 90 days to remove everything you've posted. We're deleting this information, but it won't be visible to other Facebook users.
How to change your privacy settings
On your iOS device, open the Facebook app
From the bottom right corner, tap on the hamburger icon.
Tap Settings & Privacy > Settings > Privacy Checkup at the bottom of the screen
Adjust the settings to suit your needs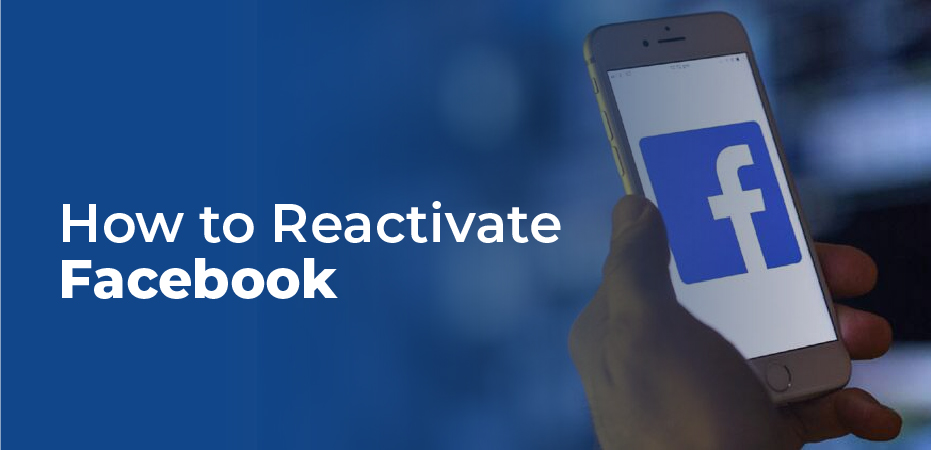 How to Reactivate Facebook
The process for reactivating Facebook is the same regardless of whether you deleted Facebook or deactivated your account. You only have 30 days to change your mind about deactivating your Facebook account if you deleted it. It is possible to reactivate a deactivated account at any time.
Open the Facebook application.
Sign in with your phone number or email address.
Now you're logged in to your Facebook account.
Differences between Deactivating and Deleting Facebook
Deactivation and deletion are two different things.
Temporary deactivation is helpful if you want to take a break from Facebook, or if you're considering deleting your account but haven't made up your mind. After deactivating your account, all your posts and photos will disappear and won't be visible to others (though people with whom you've communicated will still see your messages). You will be able to access everything again if you reactivate your account.
You will not lose access to your Facebook account by simply deleting the app. Facebook will permanently and irrevocably delete everything you post, including photos and messages, if you delete your account. Facebook allows you to change your mind for 30 days, but after that, you must create a new account from scratch.