The iPhone and iPad offer a number of accessibility features for the display. You can change the font size, make the text bolder, increase contrast, invert the display colors, and reduce transparency. You can still invert colors on iOS using Smart Invert or Classic Invert even though the default display setting suits the majority of iOS users. In contrast to Classic Invert, Smart Invert has an exception for images, media, and apps that support dark mode.
In the case of Classic Invert being enabled by mistake, you may be unable to use your iPhone because the screen appears negative. Usually, this happens when you are tinkering with your iPhone's settings for the first time. Invert colors can also be switched on or off using an accessibility shortcut. It is easy to restore your iPhone to its original state and get it out of negative mode.
Having said that, let's see how you can turn off inverted colors on iPhone 12, iPhone 11, iPhone XR, iPhone XS, iPhone X, iPhone 8, and other iOS devices that run iOS 14.
How to turn off Invert Colors on iPhone (iOS 14)
If you are using iOS 13 or later, you may notice a slight change to how you can undo Smart Invert and Classic Invert. Follow the steps below to turn off negative colors on your iPhone and restore the color of your screen to its normal state.
Navigate to Settings > Accessibility > Display & Text Size.
You can turn off smart invert colors by turning off the toggle next to "Smart Invert" on the Display & Text Size screen.
By turning off the toggle for "Classic Invert," you will also turn off classic invert colors.
It's that simple. Now your iPhone's colors will be normal again.
Ensure that the "Color Filters" setting is turned off if disabling inverting colors does not fix the problem.
Disable iPhone & iPad Screen Inversion
Go to Settings
Go to "General" and to "Accessibility"
Click on "Display Accommodations"
Select "Invert colors"
Invert settings should be turned off by flipping the switch next to them
When screen inversion is disabled, the screen returns to its normal display color settings.
It is vital to point out that inverting the screen in this way literally inverts the colors on the screen, so it is not the same as enabling Dark Mode on iPhone or using Dark Mode on iPad. There was a time when some people used the Invert feature on prior versions of iOS in order to achieve a similar effect to the interface but this is no longer necessary with Dark Mode being an official feature. As a matter of fact, if you use Invert Screen with Dark Mode enabled, the result will be the opposite, and the interface elements will again appear bright, kind of like the default interface when using Light Mode.
This feature is intended to be used as an accessibility option, but it can also be useful in many other situations as well, like making content easier to view in the dark for some users, or many other reasons. If you need to invert the screen of an iPhone, iPad, or iPod touch for accessibility purposes, making screen content easier to see and read, or if you just want to invert it for any other reason entirely, you now know how to do it.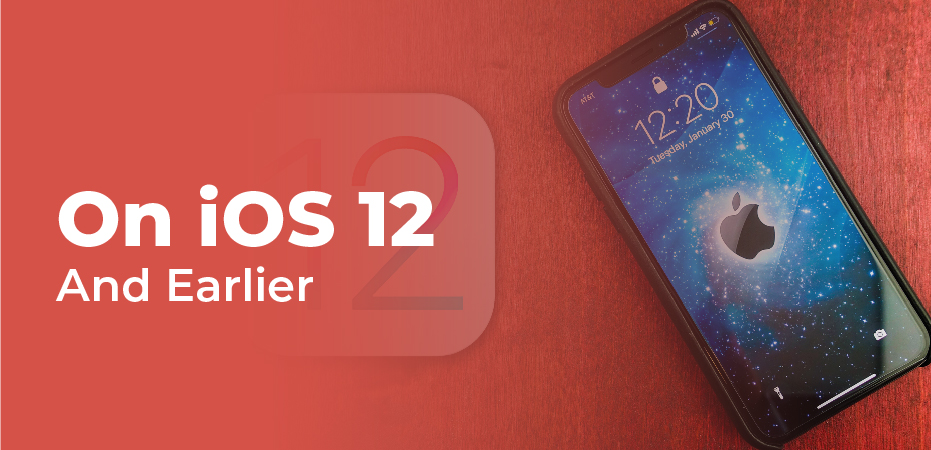 On iOS 12 And Earlier
If you have an iPhone or iPad running iOS 12 or earlier, you will need to follow different steps.
The best way to fix inverted colors in iOS 12 or previous versions of iOS is to navigate to Settings > General > Accessibility > Display Accommodations. Invert colors by tapping the toggle next to "Invert Colors" and turning off the Smart Invert and Classic Invert options.